Greenhouse Engineering and Consulting
Looking for greenhouse design consulting? We bring our years of specialized greenhouse expertise to the design process for both new and retrofitted facilities. Your project may require greenhouse design services including the structure and glazing, mechanical, electrical and control systems, lighting, shading, ventilation, air conditioning, fogging, hydroponics, irrigation, fertigation, and mechanization of the greenhouse system. Our team works with you, other stakeholders, and other design team members early in the design process to determine the correct programming of the space. We then work with you to design and specify a complete system for growing your plants or other biological agents.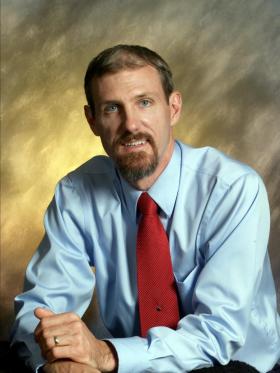 The engineers at GShort.com, LLC have extensive hands on experience working in the greenhouse industry including multiple greenhouse manufacturing and system supply companies. They know and are known by many of the major structure and equipment vendors and have experience with estimating and specifying the best equipment for your project. Unlike some design teams, we are independent of the manufacturers and work directly for our clients. This enables us to specify the broadest line of products, producing the most competitive bids for your project
The principle engineer at GShort.com, LLC is Gregg D. Short PE, a Registered Professional Engineer.  He is currently registered in the following states as of 7/31/17:
Colorado (PE.0052108)
Illinois (#062.064780)
Michigan (#6201060213)
Nebraska (E-16181)
New York (#090447)
Ohio (#63254) (Home State Licensure)
Oklahoma (#29427)
Oregon (#92352PE)
Texas (#125920)
Utah (#10457473-2202)
Washington DC (PE 907582)
Application Pending:
He also holds an expired licenses that can be quickly renewed for your projects in these states:
Connecticut (#29236)
Indiana (PE11600146)
Minnesota (#53289)
Missouri (PE-2014027254)
 With an active NCEES record, and depending on the project scope and timing, registration in other states is available.  We maintain a $1 M per claim/ $2 M annual aggregate professional liability (Errors & omissions) insurance policy.
Gregg has a B. S. in Agricultural Engineering from The Ohio State University and over 20 years experience in the greenhouse and nursery business including employment at Rough Brothers Inc, and CropKing Inc. Pdf of Gregg D. Short's Resume
On larger projects, we partner with two other greenhouse design firms.  Alex Turkewitsch, P. Eng has almost 40 years of greenhouse experience specializing in institutional and research greenhouses.  Bruno Faucher, P. Eng has over 20 years of greenhouse experience and specializes in greenhouse specifications, LEED and other project documentation. Together our backgrounds form one of the most extensive collection of greenhouse engineering talent in the industry.
Areas of Expertise
Greenhouse Site Layouts
Institutional and Research Greenhouses
Biological Containment Greenhouse Compartments
School & Educational Greenhouses
Commercial Greenhouse Systems and Structures
Garden Center Greenhouse Design and Permitting
Floriculture Production Systems
Commercial Hydroponic Tomato Production Systems
Commercial Hydroponic NFT Lettuce Production Systems
Commercial Hydroponic Raft Production Systems
Greenhouse Irrigation and Fertigation Systems
Structural Greenhouse Design
Financial Business Plans and Modeling
Greenhouse Computer Control
Greenhouse Environmental Equipment Design

​Heating Systems including Hot Water/Steam
Ventilating and Cooling Systems
Natural Ventilation
Exhaust Fans
Evaporative Pad Systems
Chilled Water Systems
Air Conditioning
Fog Cooling Systems
Humidification/ Dehumidification Systems
Shade and Blackout Systems
Grow Light Systems

HID Sodium and Metal Halide
LED
Moving Rack Systems

Specialty Mushroom Production (Oyster, Shiitake, etc)
Growth Rooms and Environmental Growth Chambers
Nursery Mechanization
Public Speaking on Greenhouse Systems
Learn more about why you should use us on your greenhouse project
See a sample of our work
or Contact us